Week 3 - Birthday Prize
Posted by Dee Dunworth on 23 January 2016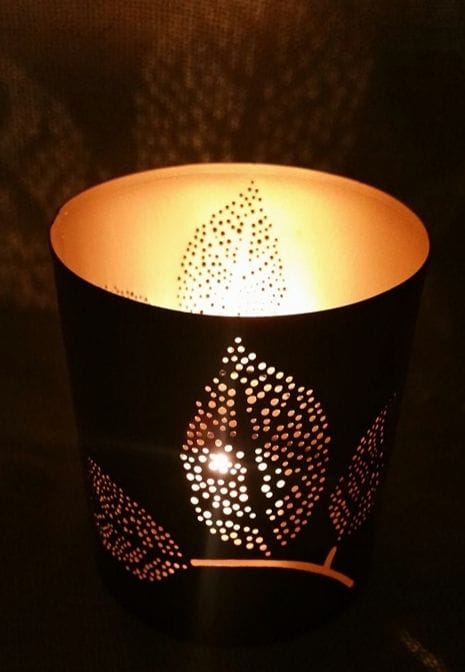 Week 3 - Free Prize Giveaway!
Everyone loves winning right? So this week for my Birthday Celebration Giveaway I have this absolutely stunning Candle Holder. The outside is a matt black and the inside a gogeous Copper and it has a beautiful Leaf pattern around it. Pop a candle inside and it glows beautifully and the best thing is that its suitable to use with all sizes from Tea Light to a Large Jar. Who would like to win this?
How do I win this I hear you asking..... Simple make a purchase from our Website during the month of January and you will have an entry in our 4 Prize Giveaways which are drawn at the end of the month.

Author:
Dee Dunworth
About: Dee started her business in 2013 when luck met with opportunity, and allowed her the time to change careers from Business Finance Administration to become a Chandler (Candle Maker) where she was able to pursue her passion and create beautifully fragranced Custom handmade and Readymade Candles.
Connect via:
Twitter
LinkedIn