Posted by Dee Dunworth on 24 May 2016
It's no mystery that we love fragrance, it's everywhere in our world.......however why is it that we love certain fragrances?
A particular fragrance has no significance until it becomes attached to a memory and then it becomes important because of the memory. Fragrance is known to enhance your mood, reduce stress, enhance your sleep and improve your physical and cognitive performance.
There are certain scents that are known and used for specific purposes, like for example Peppermint which is known for it's uplifting and energizing, Lavender is for general relaxation, and Jasmin is known to help you sleep more deeply and Vanilla for curbing your sweet tooth after you have eaten your meal.
Interesting to think that fragrances can influence us in so many ways.
www.dreamcandles.com.au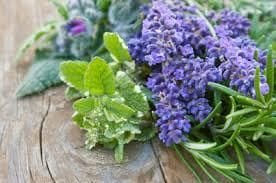 Author:
Dee Dunworth
About: Dee started her business in 2013 when luck met with opportunity, and allowed her the time to change careers from Business Finance Administration to become a Chandler (Candle Maker) where she was able to pursue her passion and create beautifully fragranced Custom handmade and Readymade Candles.
Connect via:
Twitter
LinkedIn