Unique, Different and Fun!
Posted by Dee Dunworth on 25 November 2015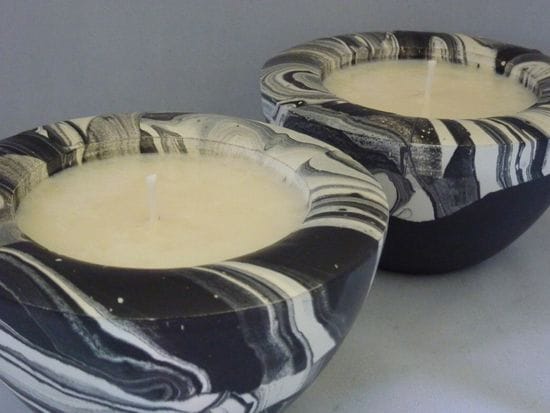 I never know what interesting jobs are going to occur each day and what I am going to make in my business from week to week and that is one of the things that keeps it exciting and fresh.
Last weekend I went to the Mackay Handmade Boutique Markets as a stall holder and there was a wonderful array of goodies to be had. I found a gorgeous crushed concrete bowls that I just couldn't resist taking home as I could see it making a wonderful bowl Candles.
I just wanted to show you and share how they turned out and I now have unique and gorgeous Candles in my lounge area.
Let me know if I can help you create an unusual or unique piece for you or as a gift. Get in touch via the Contact Me button on my website.

Author:
Dee Dunworth
About: Dee started her business in 2013 when luck met with opportunity, and allowed her the time to change careers from Business Finance Administration to become a Chandler (Candle Maker) where she was able to pursue her passion and create beautifully fragranced Custom handmade and Readymade Candles.
Connect via:
Twitter
LinkedIn