Posted by Dee Dunworth on 25 April 2016
Candle Tip #2 | Trimming the Wick
Have you ever noticed:-
Soot building up on the inside of your Candle Jar?
The flame is large and flickering?
There a large bubble on the end of your wick?
These are all signs to look out for when burning your Candles as they are indicators that the wick needs to be trimmed.
On a medium to large size Candle your wick should be no longer than 12 mm and should be trimmed before you light them
By taking trimming the Wicks your Candle will last longer and that's a great thing. Treat yourself to a Candle Wick Trimmer which have been designed to go down into the jar to trim the wick and make this quick and easy.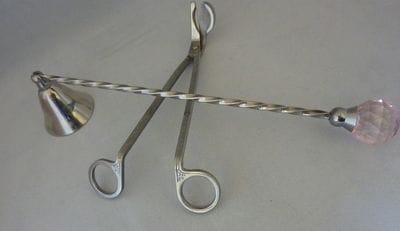 Author:
Dee Dunworth
About: Dee started her business in 2013 when luck met with opportunity, and allowed her the time to change careers from Business Finance Administration to become a Chandler (Candle Maker) where she was able to pursue her passion and create beautifully fragranced Custom handmade and Readymade Candles.
Connect via:
Twitter
LinkedIn