Somewhere Over the Rainbow
Posted by Dee Dunworth on 16 October 2016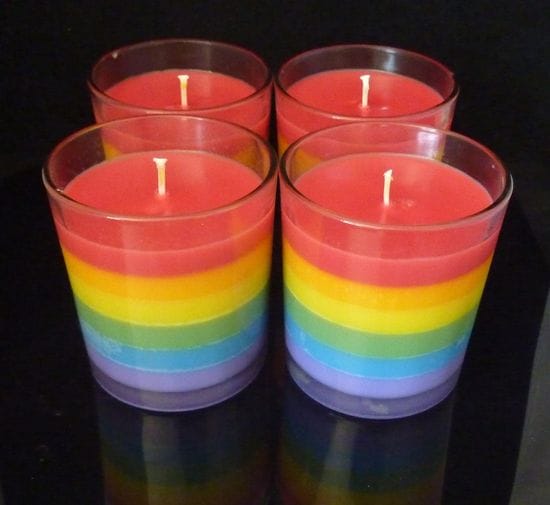 Somwhere over the Rainbow!
There is something special about Rainbows that appeals to us, they are natures gifts and make us take a moment and pause to watch and sigh about their beauty. Using nature as my inspiration I have made some gorgeous Soy Rainbow Candles fragranced in the delicous mouthwatering Caramel Vanilla. They look gorgeous and smell amazing burning. If you would like one or to pre-order one click here to arrange yours.
---
www.dreamcandles.com.au

Author:
Dee Dunworth
About: Dee started her business in 2013 when luck met with opportunity, and allowed her the time to change careers from Business Finance Administration to become a Chandler (Candle Maker) where she was able to pursue her passion and create beautifully fragranced Custom handmade and Readymade Candles.
Connect via:
Twitter
LinkedIn