Posted by Dee Dunworth on 1 September 2016
Pretty and Practical
I am a lover of being practical, re-usable and recycling...... it makes me feel good to know that something I an using can be re-cylcle or repurposed.
If you have read this and are nodding your head you will love these elegant Wine Glass Candles. When your Candle is empty it can be repurposed into a Wine Glass, that you can continue to use enjoy it with a drop of your favourite vino.
I only have limited numbers available of these beauties. www.dreamcandles.com.au
.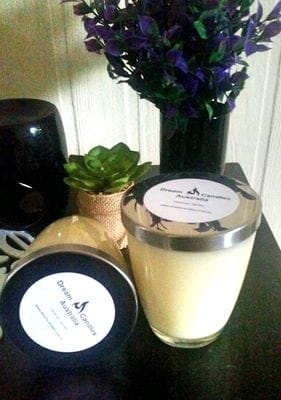 www.dreamcandles.com.au

Author:
Dee Dunworth
About: Dee started her business in 2013 when luck met with opportunity, and allowed her the time to change careers from Business Finance Administration to become a Chandler (Candle Maker) where she was able to pursue her passion and create beautifully fragranced Custom handmade and Readymade Candles.
Connect via:
Twitter
LinkedIn