New Fragrances in Store - Limited Edition
Posted by Dee Dunworth on 20 April 2016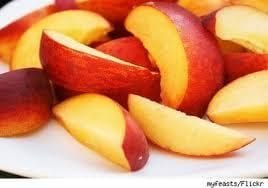 Today I have been busy loading up the Website with some new delicious fragrances to tempt you. These are Limited Edition fragrances available in small numbers so don't delay and head on over before you miss out. Place your order online and don't forget if you are local to Mackay to click the "Local Collection Button" in the Delivery area and that will exempt you from paying delivery costs.
New Fragrances:-
Strawberry, this is a delicoius fragrance with ripe Strawberries sprinkled with Sugar, as sweet fruity combination.
Peach, a delicious bouquet of fresh cut slices of peach, smells good enough to eat.
Lavender & Mint, this is a wonderful twist on the traditional Lavender as it has been blended with the clean notes of fresh peppermint and spearmint sprigs.

Author:
Dee Dunworth
About: Dee started her business in 2013 when luck met with opportunity, and allowed her the time to change careers from Business Finance Administration to become a Chandler (Candle Maker) where she was able to pursue her passion and create beautifully fragranced Custom handmade and Readymade Candles.
Connect via:
Twitter
LinkedIn