Posted by Dee Dunworth on 8 July 2016
New in Store Now!
This has been and excitng week in the Candle Cave there is new Glassware in stock and more coming soon.......
These gorgeous elegant White Glasses are a classic look with a new twist being in a Winter White. They are available in two sizes Medium and Large. If you would like to have one of them filled with your favourite fragrance, simply use the Contact Us area to send us a message with your size and fragrance choice.
There are some limited edition fragrances also have just come in this week, there is Vanilla Kiss, 50 Shades, Red Currant & Rhubarb, Pink Champagne, Cool Water, Rose and Oud and Sandalwood. Again since these are limted edition send us a message through the Contact Us area if you would like to try any of these beautiful new fragrances.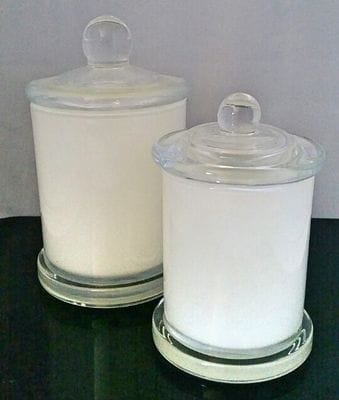 Author:
Dee Dunworth
About: Dee started her business in 2013 when luck met with opportunity, and allowed her the time to change careers from Business Finance Administration to become a Chandler (Candle Maker) where she was able to pursue her passion and create beautifully fragranced Custom handmade and Readymade Candles.
Connect via:
Twitter
LinkedIn