Mozzie Zappers Save the Night!
Posted by Dee Dunworth on 6 January 2016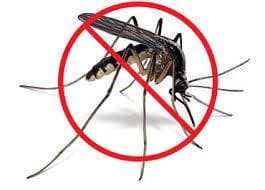 It's Summer, it's Hot and the Mozzie's are out and about.....
This morning I was down in my Candle Cave making a special order for a lovely lady. She is heading off on holidays to Thailand and is packing some of my special Mozzie Zapper Travel Candles to take with her.
This made me think and it occured to me that I hadn't mentioned to you that I make my own blend of Mozzie Zappers which are just what you need to keep the bugs at bay at this time of year as you spend time outdoors relaxing.
The Spa Tea Light Candles are perfect for these as you can place them around the perimeter of your outdoor area to create a barrier to keep the pesky bugs and nasty critters away. Birthday Celebration Sale Price is $20 RRP $24
Click here to arrange your order

Author:
Dee Dunworth
About: Dee started her business in 2013 when luck met with opportunity, and allowed her the time to change careers from Business Finance Administration to become a Chandler (Candle Maker) where she was able to pursue her passion and create beautifully fragranced Custom handmade and Readymade Candles.
Connect via:
Twitter
LinkedIn