Posted by Dee Dunworth on 15 February 2016
Happy Monday Everyone......
Like the picture says You're Awesome............... How is it the weekend flys by and next minute it's Monday again.
I hope everyone enjoyed their Valentine's Day yesterday. Mine was fun as I ended up making some beautiful Valentine's Candles in a romantic Rose and Vanilla, which were part of a Valentine's Dinner at a hotel. So it was so lovely to think that something I made was adding the romance to everyone's Valentines meal last night.
I also have made up now available in my online store some large Candles in the delicious
Orange Vanilla a beautiful sweet orange citrus highlighted with Tahitian Vanilla, a delightfully uplifting fragrance.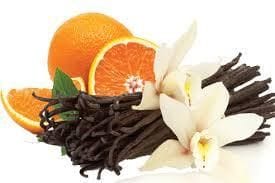 Sweet Pea and Vanilla Sweet pea and vanilla has fruity top notes of melon, lemon and almond supported by violet, sweet pea and leafy green rounded out with raspberry, vanilla and light musk. A gorgeous fragrance.