Hubba Bubba Baby - Delicious
Posted by Dee Dunworth on 19 January 2016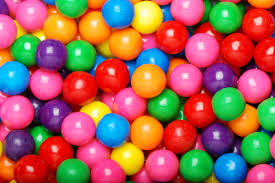 Bubblegum - Sweet and Delicious.......
Who remembers the sweet delicious taste of Hubba Bubba chewing gum from their childhood blowing bubbles and chewing for hours? This Bubblegum fragrance smells exactly like your childhood memory. Ahhh those were the days, take a walk down memory lane and try this delicious fragrance, simply delectable.

Author:
Dee Dunworth
About: Dee started her business in 2013 when luck met with opportunity, and allowed her the time to change careers from Business Finance Administration to become a Chandler (Candle Maker) where she was able to pursue her passion and create beautifully fragranced Custom handmade and Readymade Candles.
Connect via:
Twitter
LinkedIn