Posted by Dee Dunworth on 18 February 2016
I am sure all of you candle lovers out there have experienced this at time............. How hard is it to light a candle that has burned a long way down without a proper Candle Lighter???
You can't find your long Candle Lighter so you are either stuck now using matches or a normal lighter. The candle is in a deep jar or is a tall pillar and it has burned past half way, so you need to be able to get the flame right down into the candle to light the wick. This is frustrating and you usually end up burning your fingers and cursing, and it's just annoying. All you want to do it light it.
Well my life hack for this one (and it works, I have done it) is to go to the Pantry, grab a strand of dry spaghetti, light the end with your match or lighter. It will begin to burn and then simply put it into the candle and light the wick, problem solved. Simple as and no more burned fingers.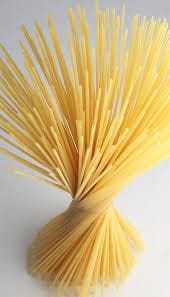 Author:
Dee Dunworth
About: Dee started her business in 2013 when luck met with opportunity, and allowed her the time to change careers from Business Finance Administration to become a Chandler (Candle Maker) where she was able to pursue her passion and create beautifully fragranced Custom handmade and Readymade Candles.
Connect via:
Twitter
LinkedIn