Happy Sunday
Posted by Dee Dunworth on 15 November 2015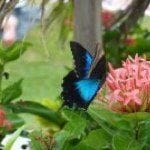 An early good morning to you all on this Sunday, I am up early and heading up to the Yakapari Country Craft Centre to run the final Candle Making Workshop for 2015.
It's going to be a fun morning, with lovely ladies and we are going to be getting really creative this time with the Christmas themed Candles which the ladies will take home with them.
Hope you enjoy your Sunday whatever you get up to.


Author:
Dee Dunworth
About: Dee started her business in 2013 when luck met with opportunity, and allowed her the time to change careers from Business Finance Administration to become a Chandler (Candle Maker) where she was able to pursue her passion and create beautifully fragranced Custom handmade and Readymade Candles.
Connect via:
Twitter
LinkedIn