Happy New Year
Posted by Dee Dunworth on 31 December 2015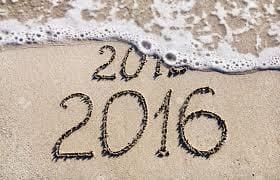 Happy New Year!
As this New Year begins, I always reflect upon the year that was, the highs, the lows, and as challenging as this year has been I am still glad to be here, healthy and enjoying life.
Througout the year there were many events that I was able in a small way to help create wonderful memories for you all and I would again like to say Thank You for choosing me to allowing me to share in your celebrations.
I am excited and looking forward to 2016, and I send you best wishes for good health, fun times with family, and friends filled with love and laughter and of course more happy memories.

Author:
Dee Dunworth
About: Dee started her business in 2013 when luck met with opportunity, and allowed her the time to change careers from Business Finance Administration to become a Chandler (Candle Maker) where she was able to pursue her passion and create beautifully fragranced Custom handmade and Readymade Candles.
Connect via:
Twitter
LinkedIn