Hang on were Almost there...
Posted by Dee Dunworth on 21 December 2015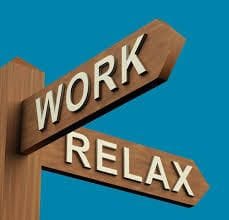 Happy Monday, we are at the pointy end now and it's almost time.............for the fun to begin......
Like the signposts say Work, Relax.....
Wise words for this what is for a lot of people the last week of work before the Christmas break. Work is almost done for the year and it's time to relax.
Personally I am looking forward to some down time to relax and enjoy some rest, it sure has been a wonderfully busy year.
So we need this week to breathe, keep our cool, stay strong and remember we are almost there........ we are like the little kids this week who keep asking "are we there yet?" Almost......

Author:
Dee Dunworth
About: Dee started her business in 2013 when luck met with opportunity, and allowed her the time to change careers from Business Finance Administration to become a Chandler (Candle Maker) where she was able to pursue her passion and create beautifully fragranced Custom handmade and Readymade Candles.
Connect via:
Twitter
LinkedIn