Friday Happiness
Posted by Dee Dunworth on 22 January 2016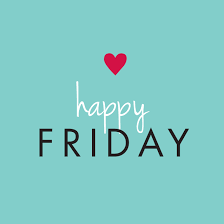 Happy Friday Everyone!
What's not to like on a Friday, everything seem possible, and the weekend stretches ahead seemingly endless. Of course this weekend with a lot of poeple taking the Monday to add on and make it a long Australia Day weekend they will be super excited....
Hope you all have a great weekend and enjoy yourselves.......

Author:
Dee Dunworth
About: Dee started her business in 2013 when luck met with opportunity, and allowed her the time to change careers from Business Finance Administration to become a Chandler (Candle Maker) where she was able to pursue her passion and create beautifully fragranced Custom handmade and Readymade Candles.
Connect via:
Twitter
LinkedIn