Faith over Fear
Posted by Dee Dunworth on 6 December 2015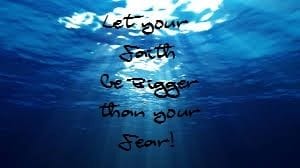 Faith over Fear
Sunday Inspiration..
I love this quote it reminds me when I have those niggling doubts about my path to stop and pause and realize that this is the fear talking and I need to keep my faith in myself and my journey.
Have a great Sunday everyone.

Author:
Dee Dunworth
About: Dee started her business in 2013 when luck met with opportunity, and allowed her the time to change careers from Business Finance Administration to become a Chandler (Candle Maker) where she was able to pursue her passion and create beautifully fragranced Custom handmade and Readymade Candles.
Connect via:
Twitter
LinkedIn