Posted by Dee Dunworth on 9 April 2016
Who loves their Reed Diffusers? Do you have empty Diffuser bottles that you just don't know what to do with? Would you like to just be able to buy a refill and re-use them?
Dream Candles has Reed Diffuser Refill Kits which contain a 100ml bottle of Diffuser Oil and 10 3ml Reeds. There is limited numbers ready made up or I can make your favourite fragrance for you.
Fragrances in stock now are :
Clean Linen, Tahitian Vanilla, Coconut, Frangipani Mango, French Pear. at the fantastic price of $18.
Send me a message via Contact Us to arrange one of these delicious fragrances or one of your own choice.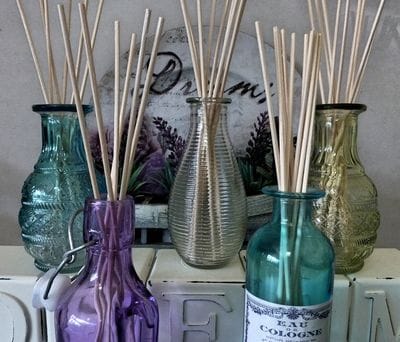 Author:
Dee Dunworth
About: Dee started her business in 2013 when luck met with opportunity, and allowed her the time to change careers from Business Finance Administration to become a Chandler (Candle Maker) where she was able to pursue her passion and create beautifully fragranced Custom handmade and Readymade Candles.
Connect via:
Twitter
LinkedIn