Posted by Dee Dunworth on 30 May 2016
Color and Creativity nurtures our Inner Child.
The actual physical act of creating and using colour is like a natural anti-depressant as it lifts the mood and simply makes you feel better. In our busy lives now we are so busy busy working and running from place to place, that we have left forgotten to nurture our inner child. Do you remember when you were a child how you would play imaginary games and create with colour for hours at a time?
As adults we get so fixated on the serious things in life such as our jobs, earning money and keeping up appearances and there is no time left to nuture the inner child. One of the reasons, I things I love about running the Candle Making Workshops is seeing how the people who come along enjoy themselves as they open up and nuture their forgotten inner children. It's lovely to see everyone's creative sides wake up as we mix wax, fragrances and colours. People may have had a really busy week at work and here they can wind down and enjoy the fragrances, decide upon colours and meet new people and relax and let their inner children out to play. There are plenty of laughs around the table and everyone leaves feeling proud of the beautiful Candles they have created and are usually very excited and can't wait to light them.
www.dreamcandles.com.au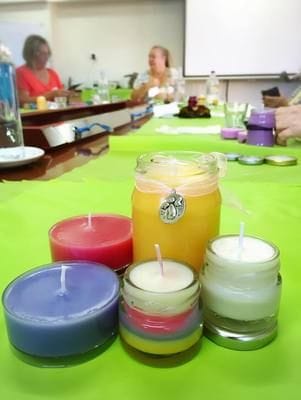 Author:
Dee Dunworth
About: Dee started her business in 2013 when luck met with opportunity, and allowed her the time to change careers from Business Finance Administration to become a Chandler (Candle Maker) where she was able to pursue her passion and create beautifully fragranced Custom handmade and Readymade Candles.
Connect via:
Twitter
LinkedIn