Posted by Dee Dunworth on 29 August 2016
Candles and Community
It's is wonderful how ladies love to gather, it creates a sense of community that is sometimes lacking today. Women are amazing and when they let their inner child come out to play can create beautiful things.
This beautiful selection of Candles were made at the August Candle Making Workshop, and they are simply so pretty. The gorgeous array of colours and the wonderful fragrances is eye catching. I always enjoy these workshops each month where I get to meet lovely ladies and watch them get exctied as they create.
These Workshops are held monthly let me know if you would like to come along and join in the fun.
Dee
Dream Candles Australia
www.dreamcandles.com.au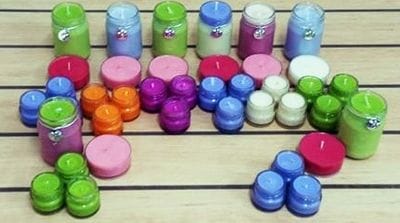 Author:
Dee Dunworth
About: Dee started her business in 2013 when luck met with opportunity, and allowed her the time to change careers from Business Finance Administration to become a Chandler (Candle Maker) where she was able to pursue her passion and create beautifully fragranced Custom handmade and Readymade Candles.
Connect via:
Twitter
LinkedIn