Candle Tip
Posted by Dee Dunworth on 7 January 2016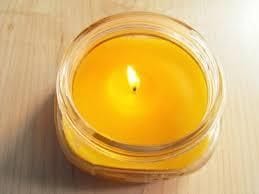 # Candle Tip - How to get the best Burn Time out of your Candle.
---
You purchased a beautiful candle, you simply adore the fragrance and you just want it to last forever..........
Of course once you start burning it, it's simply not possible for it to last forever, however it is possible to ensure you get the best burn time possible by following this simple tip.
Did you know that Candles have a memory?
No I hear you saying? A memory what do you mean?
Well let me explain, it sounds a little strange I know, but stay with me here.....
The very first time you light your Candle you must allow it to burn long enough for all the wax to melt all the way out to the edge of the jar. The amount of time needed to do this will depend upon the size of the Candle (obviously the larger the Candle the longer you will need to allow). So if it is a large jar you may need up to 3 hours, so it is best to wait until you can leave it alight long enough for this to happen.
When you do this, it will create what is called a memory in the wax. I know this sounds a little odd, and I agree but you only need to do this one time, the first time you light your Candle.
What it means that each subsequent time you light your Candle it will burn out to the edge, using all of your wax and making sure you get to enjoy your candle for the maximum time possible.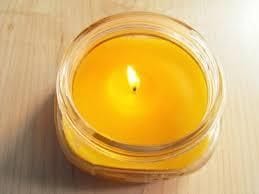 Author:
Dee Dunworth
About: Dee started her business in 2013 when luck met with opportunity, and allowed her the time to change careers from Business Finance Administration to become a Chandler (Candle Maker) where she was able to pursue her passion and create beautifully fragranced Custom handmade and Readymade Candles.
Connect via:
Twitter
LinkedIn