Posted by Dee Dunworth on 17 February 2016
Isn't it amazing how a little bit of summer rain brings out the nasty bity things. I was sitting out on my back veranda these last couple of nights and I have simply been hunted inside by the amount of Mozzie's trying to feast upon me.
So today I am making up a batch of Spa Tea Light Candles in my famous "Mozzie" blend to keep these critters away and so I can use my veranda. I have found in the past instead of one large candle to keep the bugs at bay it is more effective to create a circle of smaller candles around your sitting area to keep them away.
It occured to me that if I was having this issue that perhaps there were others who were suffering the same problem let me know if you would like me to make you some "Mozzie" Zappers.
Click here and send your order through to me.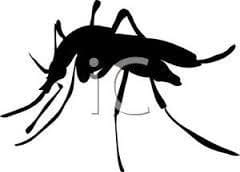 Author:
Dee Dunworth
About: Dee started her business in 2013 when luck met with opportunity, and allowed her the time to change careers from Business Finance Administration to become a Chandler (Candle Maker) where she was able to pursue her passion and create beautifully fragranced Custom handmade and Readymade Candles.
Connect via:
Twitter
LinkedIn