Posted by Dee Dunworth on 30 January 2016
Are you living your best life
These days life is fast paced and we all seem to be time poor rushing around like headless chooks...... Like my question say are we living the best life for us or are we stuck in the rat race and on the treadmill of life just existing? Do we need to stop, and take some time out to evaluate are we happy and are we enjoying what we are doing?
Sometimes we think we don't have any choices but to keep doing what we are doing, or is it that we have choices but we don't see them. As time passes our needs change so its a wonderful thing to check in on yourself and your life to see if you are making the most and living your best life. Whatever that maybe for you. If not it's time to reassess, make changes and start living...
Have a great Saturday, and remember to Wake Up and Live YOUR best life.
Cheers
Dee :)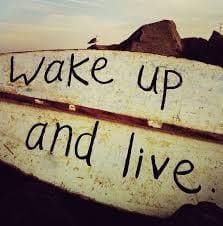 Author:
Dee Dunworth
About: Dee started her business in 2013 when luck met with opportunity, and allowed her the time to change careers from Business Finance Administration to become a Chandler (Candle Maker) where she was able to pursue her passion and create beautifully fragranced Custom handmade and Readymade Candles.
Connect via:
Twitter
LinkedIn