Anyone for Coffee?
Posted by Dee Dunworth on 11 January 2016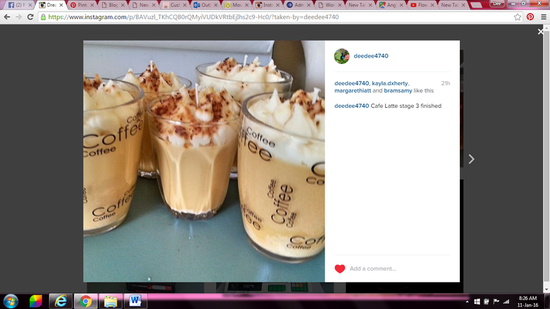 Would anybody like a Coffee to perk them up on this Monday? Thought I would share with you the latest special order of gorgeous Latte Candles and I think they look good enough to drink and they smell simply heavenly with the bottom layer being a Chai Latte fragrance and the froth being a Tahitian Vanilla.
Let me know how I can help you with a special order or label designed for you. Click on the Customised Candles area and it's as simple as choosing your jar and one of the existing Custom labels or uploading your own image. I then make it for you!

Author:
Dee Dunworth
About: Dee started her business in 2013 when luck met with opportunity, and allowed her the time to change careers from Business Finance Administration to become a Chandler (Candle Maker) where she was able to pursue her passion and create beautifully fragranced Custom handmade and Readymade Candles.
Connect via:
Twitter
LinkedIn